After Three Cardiac Arrests and a Ventricular Assist Device Placement, 9-Year-Old Boy Receives Heart Transplant at Holtz Children's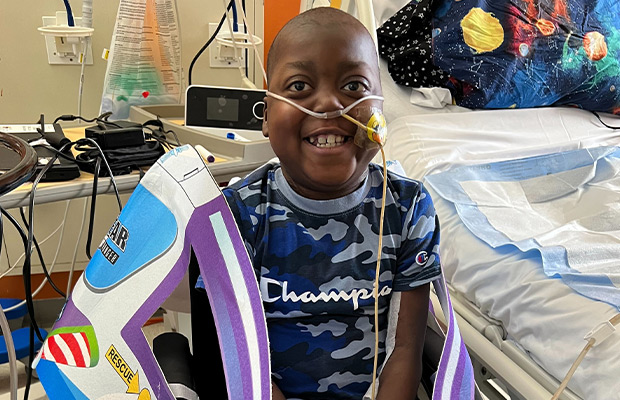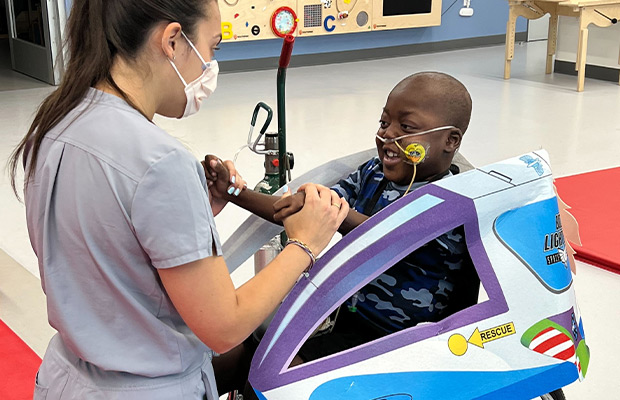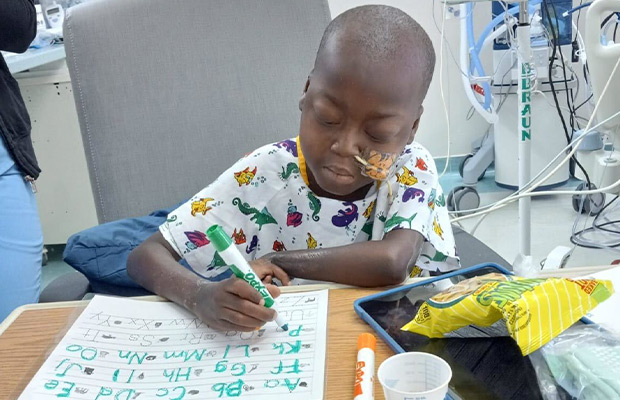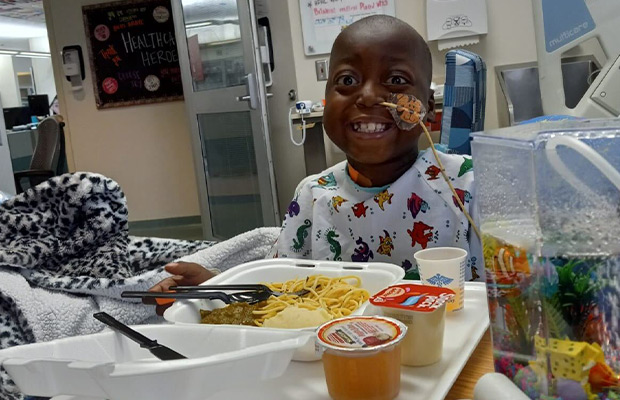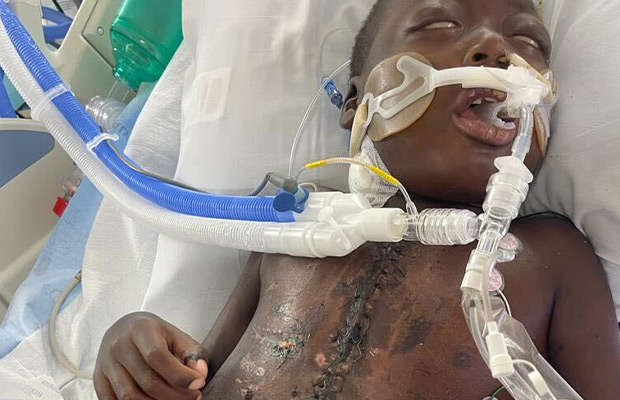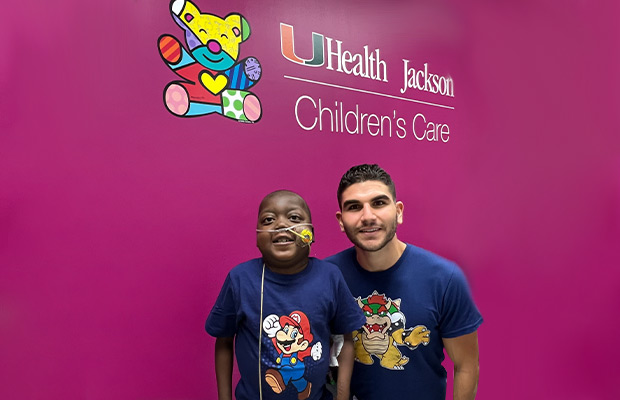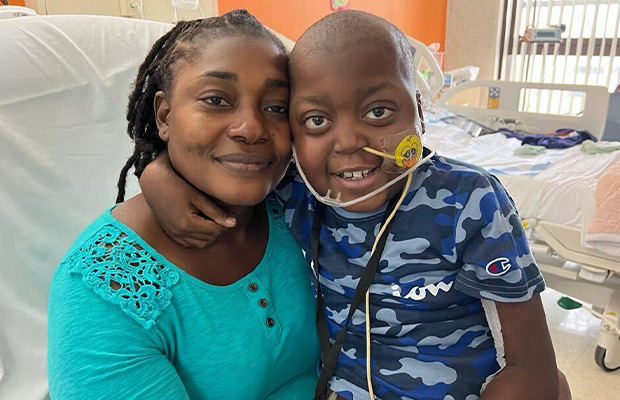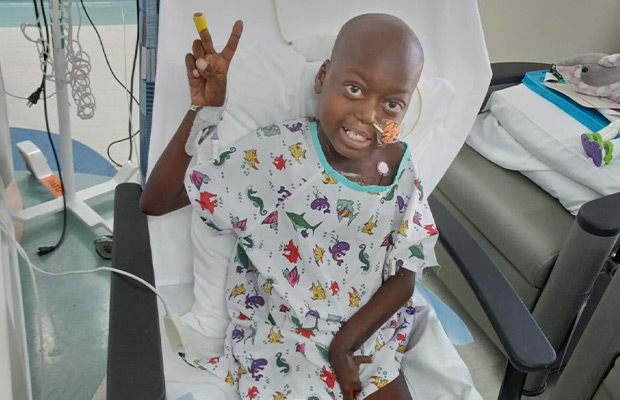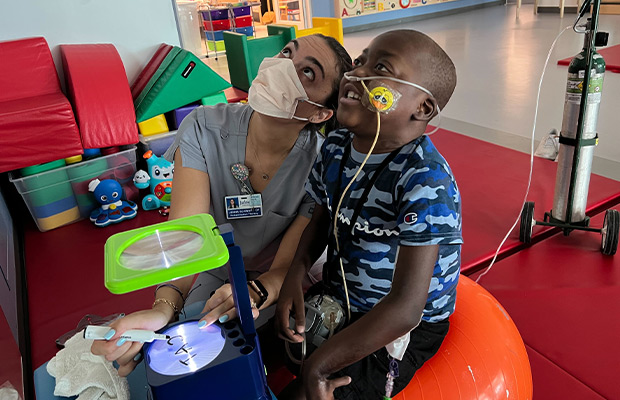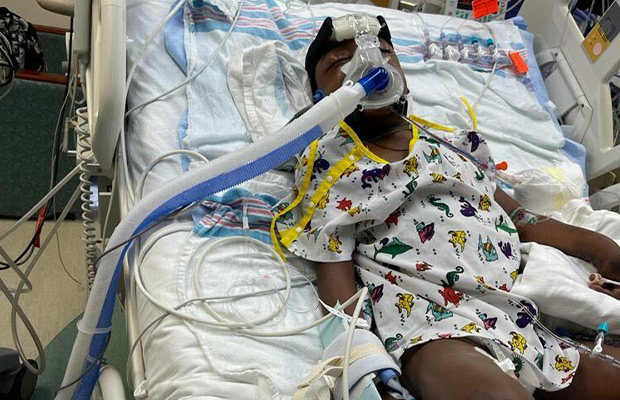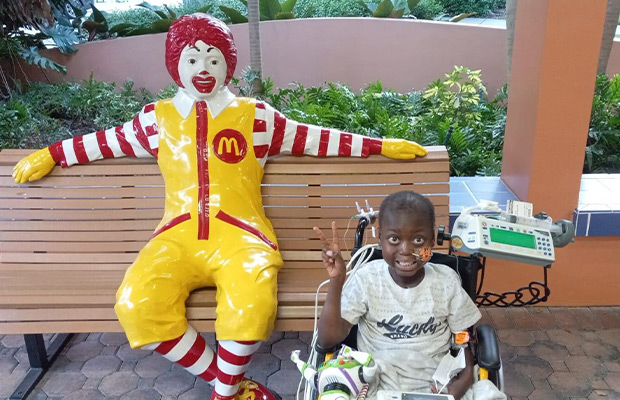 By: Krysten Brenlla
When Lina St. Preux, 44, was six months pregnant, her doctor informed her of devastating news – her baby had a congenital heart defect.
Despite all odds, St. Preux gave birth to a baby boy, Chrisner Claccemus, on January 16, 2013. He was diagnosed with hypoplastic left heart syndrome, a defect that affects the heart's blood flow, causing the left side of the heart to be underdeveloped.
With the help of her faith and the team at Holtz Children's Hospital at University of Miami/Jackson Memorial Medical Center, St. Preux fought for Chrisner and his care.
His initial course of treatment included undergoing three heart procedures over the span of a set period. However, before the second operation, when Chrisner was about 2 years old, he suffered a cardiac arrest in his mother's arms. He would later suffer two more cardiac arrests. Because of his fragile state, Chrisner's doctors soon determined they could no longer continue with his scheduled procedures.
At that moment, St. Preux's world shattered.
"During that time, I would pray to God and ask Him to take my son if the suffering and pain was too much for him," she said. "But the healthcare staff, nurses, and doctors at Holtz Children's worked tirelessly to save his life."
To help his lungs and heart rest, Chrisner's medical team urgently placed him on a breathing tube and extracorporeal membrane oxygenation (ECMO), a treatment that uses a pump to circulate blood to the body through an artificial lung.
Following the ECMO placement, Chrisner was rushed to the operating room, where his Holtz Children's surgeons, Leonardo D. Mulinari, MD, chief of pediatric and congenital heart surgery, and Sandeep Sainathan, MD, a UHealth Jackson Children's Care pediatric cardiothoracic and congenital cardiac surgeon, worked together to devise a new strategy to save the boy.
Racing the clock, Dr. Sainathan implanted a HeartMate 3 ventricular assist device (VAD) to help with Chrisner's failing cardiac circulation.
"We needed to be creative because, otherwise, he would die," Dr. Sainathan said. "Normally, this device is used on adults, but Chrisner is the first pediatric hypoplastic left heart patient in the world to be placed on it."
During these procedures, St. Preux's tears were too strong to hold back, but she recalls how the staff at Holtz Children's reassured her that her son would be okay.
"Don't worry, mom," a doctor told her as she wiped her wet cheeks. "We're caring for him as if he was our own son."
The VAD was able to support Chrisner until a heart transplant match was found in July 2022.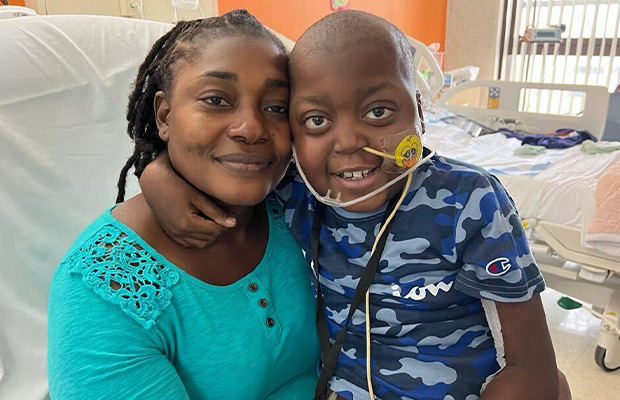 "To the donor family, I know this is extremely hard for you because you lost your child, but please, be strong," St. Preux said. "God is with you. God bless you. I pray to God for you – thank you for giving my child a second chance at life."

Dr. Sainathan and Dr. Mulinari successfully performed Chrisner's transplant. With post-operative care provided by Paolo Rusconi, MD, director of pediatric heart failure and transplant at the Miami Transplant Institute, and the Holtz Children's pediatric cardiac intensive care unit staff, he recovered.
"He had a long recovery road after the transplant, especially since Chrisner was cachectic, which is characterized by weight loss via skeletal muscle and tissue loss," Dr. Rusconi explained. "But Chrisner recovered quickly, and after rehabilitation, he can go back to living a normal life."
A few weeks after surgery, Chrisner graduated from the pediatric intensive care unit, and underwent rehabilitation therapy at Christine E. Lynn Rehabilitation Center for The Miami Project to Cure Paralysis at UHealth/Jackson Memorial.
With the help of the Lynn Rehabilitation Center team, he slowly went back to being his normal self – a funny boy who loves pizza, Gatorade, and Buzz Lightyear.
In October, Chrisner graduated from physical, occupational, and speech rehabilitation.
"He's eating his favorite food, he's playing with me, and he looks happy," St. Preux said. "If I have to come back to a hospital again, I'd only go to Jackson."
For now, Chrisner, now 9, and St. Preux are looking forward to spending time together at home. Chrisner will go back to school soon and will continue outpatient rehabilitation at Lynn Rehabilitation Center while enjoying life as a kid again.
St. Preux credits her faith in God and the team at Jackson for giving her son a second chance at life.
"I pray to God every day for Jackson," St. Preux said.
"If it weren't for Jackson, my son wouldn't be here today."