Minimally Invasive Spine Surgery at UM/Jackson Enables Injured Orlando Gymnast to Return to Her Sport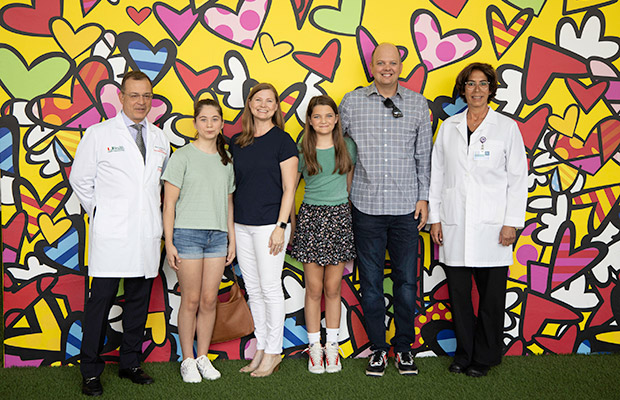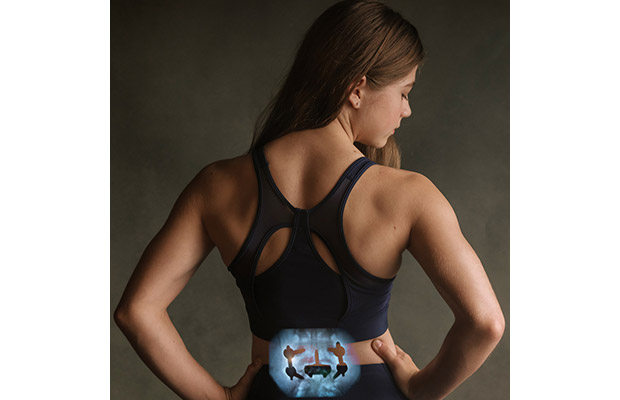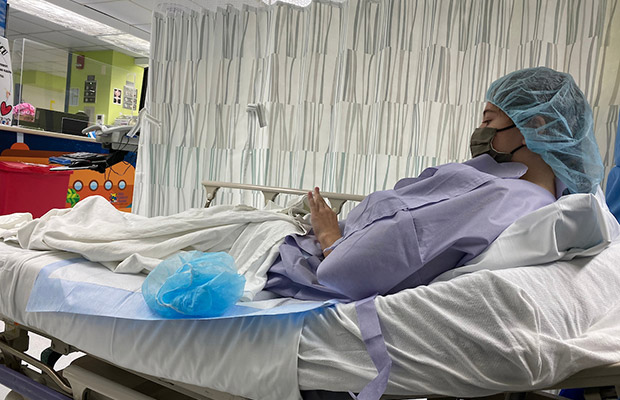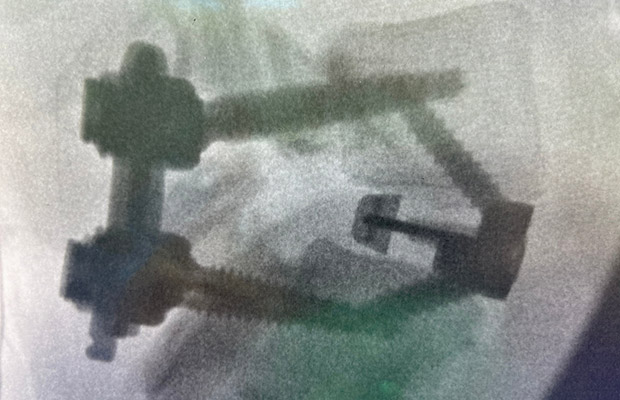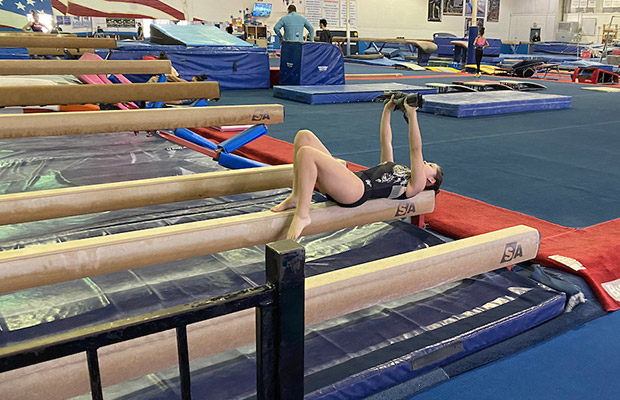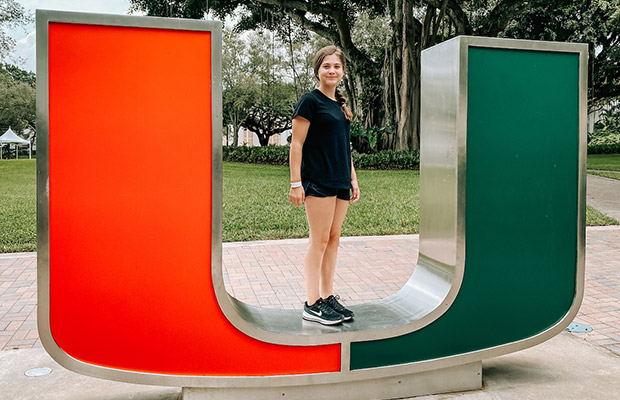 Ella Chase, 14, started taking gymnastics classes at age 7, and immediately fell in love with the sport. She soon began practicing five hours a day, five days a week, aiming to become a high-level competitive gymnast.
In March 2021, the Orlando native was in the middle of her gymnastics season, getting ready for a state competition, when she began feeling a pain in her back.
"Nothing I did was making it better, but I felt I had to push through the pain for the last month of our season," Ella said. "I went to a doctor in Orlando who told me I had a stress fracture of my back, but there wasn't anything he could do for me."
Facing the daunting possibility of having to permanently leave gymnastics, her parents, Paul and Jennifer Chase, searched online and came across Allan D. Levi, MD, PhD, chief of neurosurgery at Jackson Memorial Hospital, and professor and chairman of the Department of Neurological Surgery at the University of Miami Miller School of Medicine. The Chase family went on to learn about his expertise in treating athletes with stress fractures. Dr. Levi is an internationally sought-after spine surgeon; he has also developed new minimally invasive surgical techniques.
"Through our research, we learned that Dr. Levi had developed a special technique to treat stress fractures," said Jennifer Chase, Ella's mother. "We came across a story online on how he had helped a hockey player with a very similar condition. We immediately knew that if anyone could help her, it would be Dr. Levi."
After evaluating Ella's spinal images, Dr. Levi arranged an initial telehealth consultation, and was able to schedule her surgery at Jackson Memorial Hospital last October.
"One of the vertebrae in her spine had fractured and moved forward relative to the vertebrae below, a painful condition called spondylolysis," Dr. Levi said. "This type of lower lumbar spine fracture is typically seen in young patients like Ella, but fortunately few are severe enough to require surgery."
To repair Ella's injury, Dr. Levi used small incisions in her abdomen to reach both the front and back of the spine. He then removed the damaged disc and inserted stabilizing devices to restore spinal strength and help retain flexibility.
After her surgery, Ella remained in the pediatric intensive care unit at Holtz Children's Hospital at Jackson Memorial Medical Center before being discharged two days later.
"We are so happy to be able to say that we found the best doctor in the country to perform surgery on her," said Paul Chase, Ella's father. "It is truly a blessing from God."
After an eight-month recovery period, Ella returned to her gymnastics practice, and continues with her dream to one day compete in the Summer Olympics.
"It feels great to be back on the mat again," she said. "My ultimate goal is to compete at the collegiate level, get a scholarship to continue my education."