Prenatal Fetal Medicine Intervention Saves Baby at Holtz Children's Hospital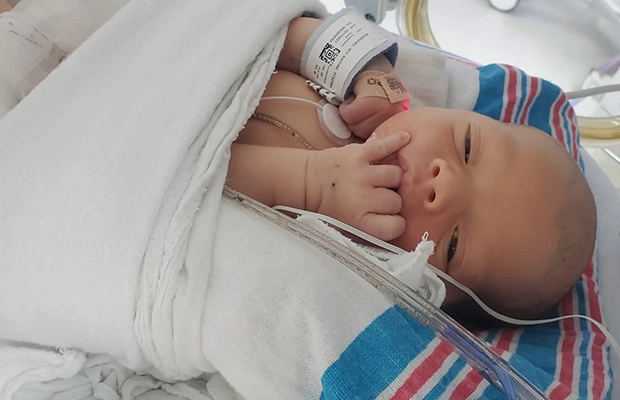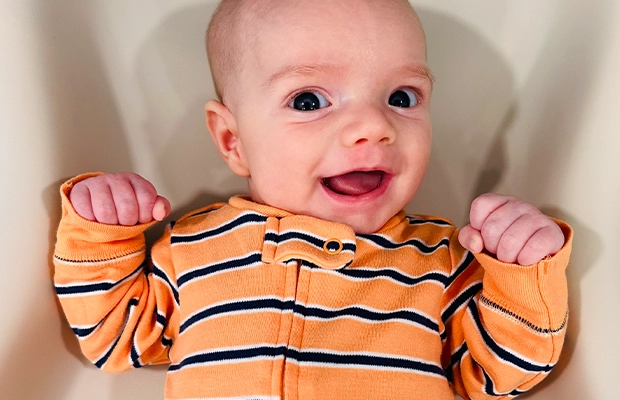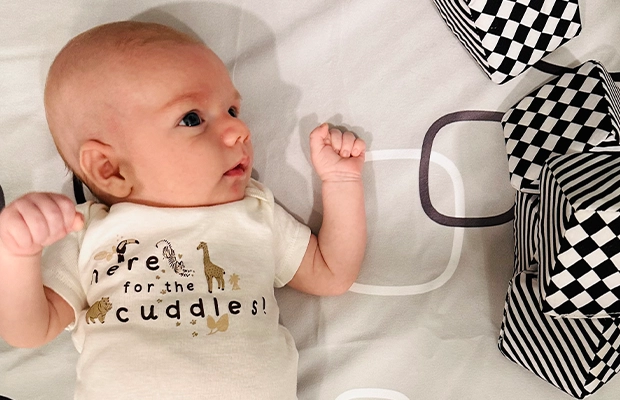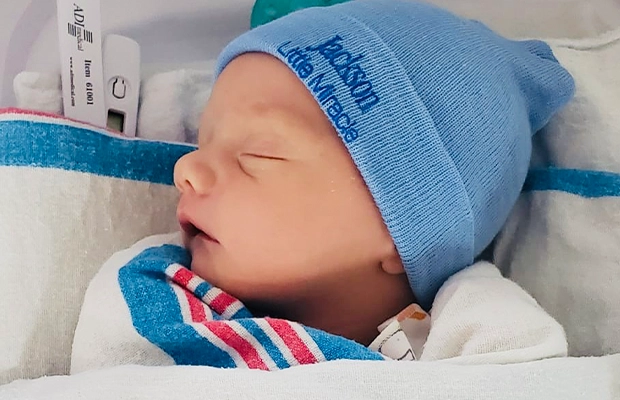 When Ashtine Rodriguez, 33, found out she was expecting her second child, she and her husband, Carlos Davila, were thrilled.
At 18 weeks, the pair went in for a routine anatomy check-up. During the visit, their care team found a bright spot on their baby's left lung. Closer inspection by a high-risk maternal-fetal medicine doctor identified the spot to be a congenital diaphragmatic hernia (CDH), as well as a pulmonary sequestration, a cystic piece of abnormal lung tissue.
CDH is a condition where a gap forms in a fetus's diaphragm, which could cause the bowel, stomach, or liver to move into the chest cavity. While CDH has a high survival rate, Rodriguez and Davila were still concerned after hearing the diagnosis.
"My heart completely sank," Rodriguez said. "I was very worried and anxious about what this meant for my pregnancy. We had to have a lot of hard conversations with each other and our doctors."
After months of seeking professional input from a variety of specialists, Rodriguez was referred to Rodrigo Ruano, MD, PhD, director of the UHealth Jackson Fetal Care Center and division chief of UHealth Jackson Maternal-Fetal Medicine. During her first visit, Dr. Ruano explained that the baby would have to undergo surgery immediately after birth in order to correct the CDH. They would then have to spend time in the hospital for recovery.
As a leading specialist in CDH, the couple knew they were in the best hands with Dr. Ruano as their doctor. "It was the first time we left an appointment and felt there was a possibility for things to be okay with our baby, especially after two to three months of being scared and worried," Davila said.
After their initial appointment, Rodriguez decided to deliver at The Women's Hospital at Jackson Memorial, and transferred her care to Dr. Ruano. "This diagnosis often has a high morbidity rate since the baby's lungs are being affected, but I knew we had the right team on hand to ensure his health and safety," said Dr. Ruano.
The parents also reached out to their family friend, Marta Galarza, MD, IBCLC, FAAP, a neonatologist at Holtz Children's Hospital, to learn more about their services. One of the main selling points that convinced them to leave their previous OB-GYN provider was the fact that The Women's Hospital's maternity units are located on the same floor as Holtz Children's Level IV NICU.
"The Women's Hospital was the only place I would be able to stay close to my baby without having him taken away from me for any post-birth complications and surgeries," Rodriguez said.
On May 17, Rodriguez gave birth to a baby boy named Wesley, with 13 specialists and three doctors present at the delivery, ready to intervene if there were any additional complications. Wesley was immediately transferred to the Holtz Children's NICU, where he was intubated to prepare for surgery. Eduardo Alfonso Perez, MD, a neonatal surgeon at Holtz Children's, conducted the procedure.
Dr. Perez found that Wesley's intestines, spleen, and colon were located inside the hernia. He corrected the CDH and pulmonary sequestration at the same time to minimize the need for multiple operations.
"This level of care and expertise only exists at a place like Holtz Children's because we have so many specialists always at the ready," Dr. Perez said.
In the days after the surgery, the NICU team tested Wesley's ability to breath on his own, feed on his own, and tried breastfeeding. One week later, doctors determined Wesley was showing incredible improvement, and was ready to be discharged earlier than his parents expected.
Now, Wesley is thriving at home with his parents and older sister, Isla, and growing rapidly. Thankfully, there are no long-term effects, and he will be able to lead a typical life like any other child.
"When we walked into The Women's Hospital and saw the tagline 'little miracles,' we thought, 'oh wow, that's so cute,'" Davila said. "Now, we really do feel like Wesley is our little miracle and the work that the doctors do there is miraculous. It's so much more than a tagline for the parents of babies born at Holtz Children's."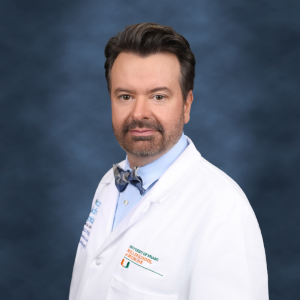 Watch Video
Rodrigo Ruano, MD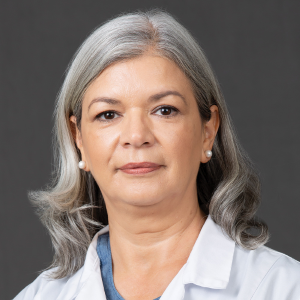 Marta Galarza, MD
Eduardo Perez, MD